The Ultimate Guide to Summer Fun in Omaha 2019 Edition
Published on Jun 11, 2019 at 10:57 am in
Fun Stuff
.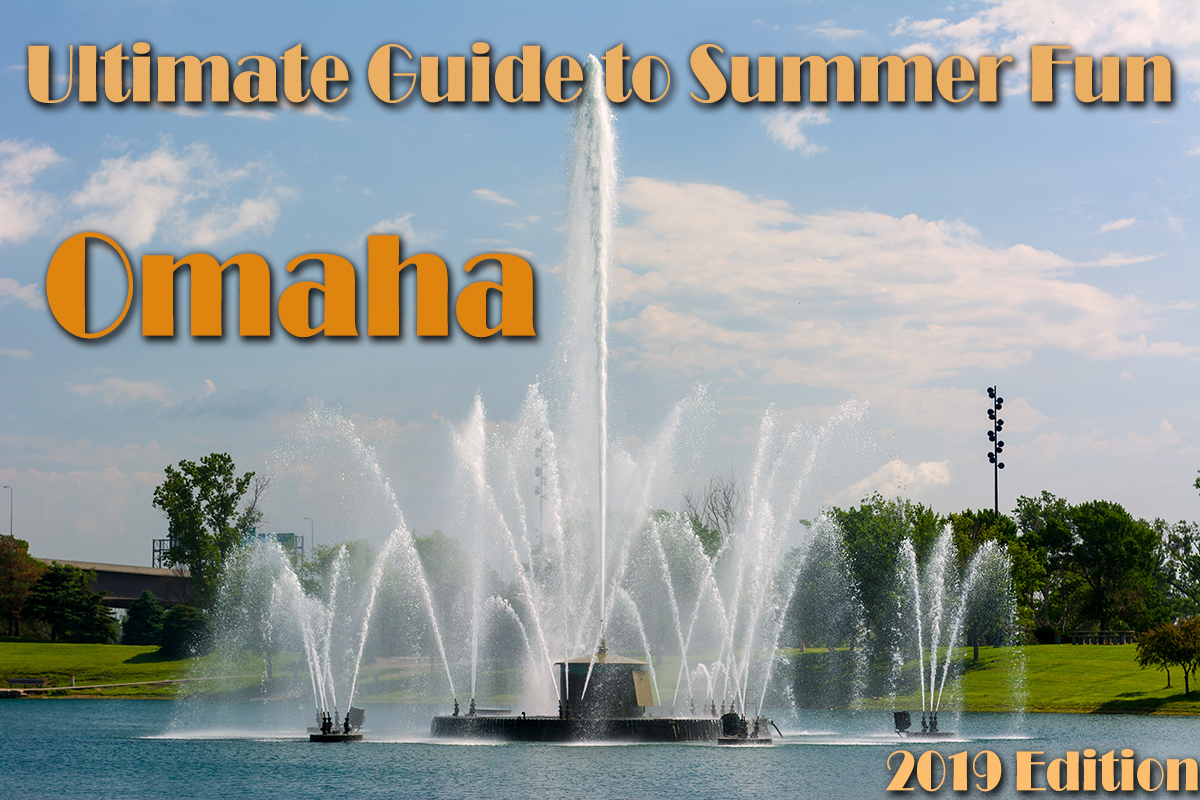 We're heading into summer—the time for vacation, being outside, and most of all, fun. While you may have a few things planned in the coming months, you may not be aware of all that's going on. Omaha is packed with fantastic summer festivals and events, along with other ways to make the most of the season. There's practically something to look forward to or do every single week. Take a look at what's coming to Omaha this summer and get excited for all the great events or places that you can experience and visit.
Omaha Summer Events and Activities
Break out your calendars! Omaha has no shortage of fun summer events to attend. Take a look at what's coming to the city so you can start making your plans as soon as possible.
With all these festivals and events happening, you're going to work up an appetite. Luckily, Omaha is full of restaurants where you can get a delicious bite to eat.
Restaurants with Outdoor Seating
Summers are meant to be spent outside as much as possible. When you've been taking advantage of the pleasant summer weather and you don't want to go back indoors for dinner, Omaha has you covered. Sit back, relax, and enjoy a meal outside at one of these restaurants.
Omaha brings more than delicious restaurants to its citizens, they also have breweries. Drinking an ice-cold beer on a hot summer day is a great way to spend time with friends and family. Let's look at where you can do this in our city.
Local Omaha Breweries
Omaha has a lot to offer craft brew enthusiasts. There are many local breweries that add their unique flair to their creations. It's the perfect opportunity to get together with friends and sample the different kinds of beer made right in the city.
Now that you have an idea of what to do and where to eat and drink, you may be looking for another important element of the summer months—nature.
Omaha Hiking Trails
Getting out of the city and into nature is an essential part of any summer. There are plenty of places to hike and appreciate Nebraska's beauty. Here are a few that are close to Omaha.
Now that you have a list of activities, restaurants and breweries to visit, and nature trails to hike, you have all that you need for a fun-filled summer in Omaha.
Enjoy Your Summer from Welsh & Welsh
Welsh & Welsh PC, LLO proudly represents citizens of Omaha and the rest of Nebraska in personal injury matters. We want to inform the community of what's happening this summer so everyone can enjoy it. Everyone benefits when they know about community events, locally owned business, and where they can get away and appreciate nature for a few hours. There's so much that our city is bringing to us this summer and we hope that you take full advantage of everything going on. Have a safe summer!